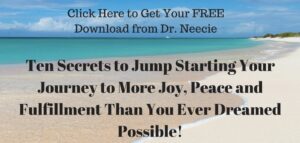 As often as possible, I go south to the bay I grew up on, Galveston. There's something about the sound of the waves, the sound of children laughing and running on the beach, and the seagulls diving for bread that all bring me such joy and peace.
On a trip down earlier this summer, I visited an old lifeguard stand. When my sister and I were teens, we took a course with the Red Cross to become certified as lifeguards. I think she took it more for the safety of her future children, and I took it because I thought it would be the ideal summer job! (And it was!)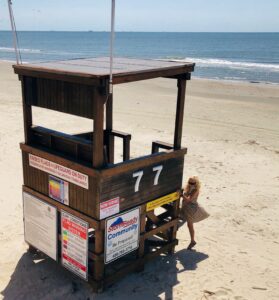 I lifeguarded for many years in many fun places. Like in Austin while I was a student at the University of Texas, deaf camps in Louisiana, New York, and the most challenging was on the beaches of Hawaii! As a lifeguard, I was always looking for opportunities to grow in my skills. Llifeguarding on the beaches of Hawaii while deaf kids (who could not hear the whistle were surfing on waves that would often take them under for what seemed like minutes) required and inspired HUGE GROWTH in my skill level. I learned to love challenges that inspired growth.
Later in life, I became a therapist. As research suggests, I enrolled in graduate school seeking healing and strategies for my own personal growth, as much as a degree. Little did I know I would have a God planned encounter with Dr. Pat Love, who served as my major advisor, my growth inspiration, and to this day, is my Coach and Mentor.
Now, as a Life Coach, I am still eagerly pursuing growth, and chase it with fierce determination. Why? Two reasons:
Because growth begets growth! How sad would it be if my clients saw me stagnant, failing to grow forward strategically?!

Because new research suggests that growth and progress are the true sources of peace, joy, and fulfillment.
I knew we all, as humans, have seven specific needs that we are always seeking to meet . It's what drives us! It's why we do everything we do. 
Security (Assurance, Comfort)

Surprise (Adventure, Variety)

Significance (Mattering, Being Important)

Support (Love, Connection)

Sharing (Making a Difference, Helping Others)

Self Improvement (Growth, Becoming Better)

Spiritual Contribution (Making the World a Better Place, Leaving a Legacy)
More about that in a future blogpost. The first four needs are just natural needs that research suggests that we are born with. However, the last three are spiritual needs. I'm not talking about religion here, I'm talking about something that supersedes other things and fulfills us deeply. The last three needs are for growth and using that growth for the good of others!
If we are not actively seeking growth, research indicates that we are actually regressing. And again, it is the combination of growth and sharing that create the true formula to ultimate joy and fulfillment. Not actively seeking that growth, and sharing it, has an end result of regression, the death of dreams, misery, and suffering.
When people ask me what is the number one reason that people make an appointment with me, they are often surprised when my answer is immediate and short. They want to grow. That may be oversimplified, but when they want their marriage to improve, I tell them they must be willing to grow. When they want to accomplish their dreams, I tell them they must be willing to grow their belief system. When they tell me that they want a better relationship with their adult children, I tell them they must be willing to grow in their relationship skills.
When I was a therapist, people often came to me for court ordered counseling. In those days, they were there to "do their time," and definitely had no desire to grow. One of the delights of expanding my practice to Life Coaching was this … people almost always show up with not only a willingness to grow, but a sincere desire to grow.
I had an exception a while back … I had someone who made an appointment for coaching. When asked his goals, this man quickly stated he had two:
To regain his health and energy following a cardiac event

To create a better relationship with his three adult children
 I made the same comments I always make about growing in order to determine the level of willingness I would be working with.
As we explored his willingness/desire to grow, I was quite surprised when he said to me, "I'm not really interested in changing or growing. I'm satisfied with where I am." I was honestly appalled. I tried to find some fire in his belly or some fire on his backside to inspire some desire for, or at least willingness, to grow.
To inspire some fire in his belly, I spoke of his future relationship with his newborn grandchild. I spoke of a great relationship with his son with whom he had had little contact over the past year. To inspire fire on his backside, I reviewed research on how failing to grow could affect his health and his energy. Nothing moved him. He remained true to his commitment to find ways to cause others to see their wrongs, requiring no growth o his part, refusing growth or any kind of personal change.
The end result? I was unable to inspire growth, and provided three referrals, hoping someone else might be more effective. Two of his adult children subsequently came to me at his recommendation. Both said very similar things about their dad …  that he was the most miserable human being they had ever known. How terribly, terribly sad.
I did not wish or want this for him, or for any other clients that might take this position. Choosing to avoid or refuse growth is a choice everyone is free to make, but the consequences are definitely great setbacks!
Sad consequences accompany stagnancy, but incredibly amazing consequences accompany growth. Let's take a look at an amazing story.
Most of you know I have a passion for training Life Coaches. At the end of the training program, we have a powerful graduation that is so moving that it always brings tears to my eyes in unexpected ways. In a graduation a number of years back, a man surprised me with his response when we were awarding Certification Diplomas.
He stated: "I came to this program to make a career change. As an HR executive, I have spent years coaching people, and I was ready to open a practice as a Life Coach. I still plan to do that. But what I received in this program was a total makeover in every way … mental, emotional and spiritual growth that are so significant that they far supersede a certificate. I am prepared to be a much improved husband, a more available dad, and I've found the peaceful calm and fulfillment that I've been chasing my entire adult life. A Certification is nice and I thank you, but the growth was PRICELESS!"
It was at that time that I began to mention in my marketing materials that "Coach Training might be for you if you desire a life transformation, even if you have no plans to become a Life Coach!" 
My challenge to you is this… Keep growing! Find an encouraging author that you enjoy and read things that create opportunities for growth. Find someone who has inspirational podcasts, and listen to them. Attend seminars that challenge you to grow. Or find an amazing Life Coach that will make sure you are on the growing edge! Or come to Coach Training! We'd love to have you!
Again, KEEP GROWING! It's there you will find ultimate fulfillment, peace of mind, and great joy! I wish you all of those things and more!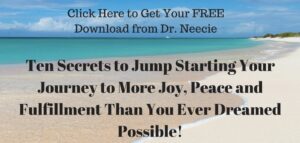 CLICK HERE FOR YOUR FREE DOWNLOAD!